Get Fit
Get Fit teaches children the importance of physical activity and inspires them to make fitness a part of their daily lives — at school and at home. Get Fit activities include additional school fitness programs, community events, and visits from coaches and players.
Our Get Fit partners promote physical activity, whether it's a sporting event or simply a walk around the block every day. By teaching about the benefits of exercise in a fun environment, we hope to inspire lasting change in families and communities.
Philadelphia Union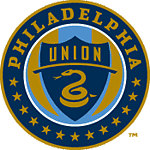 With a focus on fitness, the Independence Blue Cross Foundation is partnering with the Philadelphia Union, our region's own Major League Soccer team, to promote exercise and soccer in select schools in southeastern Pennsylvania through school visits.
The goals of the Philadelphia Union visits are to:
Improve children's awareness of the importance of fitness and physical activity both inside and outside of school
Recognize and reward children who have achieved fitness and health goals
Philadelphia Freedoms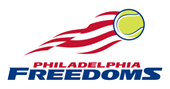 The IBC Foundation is proud to partner with the professional tennis team, the Philadelphia Freedoms, to promote exercise among youth by providing a school-based tennis program at Healthy Futures schools.
The goal of the program is to:
Provide tennis equipment for Healthy Futures schools to implement an exercise program
Encourage elementary school children to exercise regularly
Philadelphia 76ers

The Philadelphia 76ers partner with the IBC Foundation to promote the "Get Fit" aspect of the Healthy Futures program through their school-based basketball program.
The goal of the program is to:
Provide a school-based basketball clinic hosted by a Philadelphia 76er coach and/or player
Motivate Healthy Future students to get fit
Fit Essentials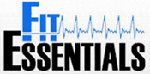 Fitness education continues in the classroom where Fit Essentials creates a customized program for each Healthy Futures school, empowering students to make physical activity a part of their daily routine.
The Fit Essentials program is designed to:
Help students understand the importance of fitness and help them find opportunities for fitness at home and in their communities
Teach children how to use the resources in their neighborhood to engage in physical activity
Make physical activity fun